---
"Systemadix is my IT company for several reasons: first and foremost, they are responsive and timely in their support. So often one needs an IT firm when a computer crisis hits your company, and you need help immediately. When my computer system crashed, they were available immediately to assess the problem, help me determine the right solutions, and then implement those solutions, so that I lost a very minimum of down time. Second, their pricing is the most reasonable I have found over the fourteen years I have been running my own law practice. I cannot recommend Systemadix highly enough!! They are my go-to IT solutions team for my law practice!"
---
Bob Eustice, Law Offices of Robert C. Eustice
---
Why Choose Us?
Systemadix provides IT support services and specialty automation/integration consulting for small and medium sized business. While headquartered in Frederick, MD, our technicians are located throughout the greater Baltimore/DC metro area to better serve our clients' in-person needs. With more than 35 years experience in the field, founder Eric Bloom launched the company with a vision to break the stereotypical, frustrating interactions with big IT companies by providing personalized, hands-on IT support with a familiar face. We serve clients throughout the Baltimore and DC metro areas, including the following counties and cities: Montgomery, Prince Georges, Anne Arundel, Frederick, Fairfax, Arlington, and Alexandria. We have even had a few clients take our services with them after relocating out of the area!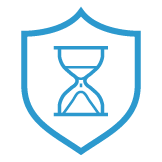 ---
Well Established
Our team of dedicated professionals has been helping clients solve their tech needs for more than a decade. Our employees have excellent technical skills but more than that, we select our team members based on their diverse experience and commitment to stellar customer service.
---
Hands On
There are no call centers or complicated phone systems to navigate when you need assistance. Clients typically have one point of contact, and a direct line to reach that team member.
---
Local
We have served dozens of clients in the Maryland-DC-Virginia area including law firms, medical organizations, nonprofits, government agencies, educational institutions and accounting firms.